The carbon footprint and life cycle analysis of labels
A label's carbon footprint can be reduced
We use the Greenhouse Gas Protocol (GHG) and Carbon Footprint of Products (CFP) specifications to calculate the carbon footprint.
The life cycle analysis and 3R-framework help to identify concrete measures that cost-effectively achieve a potentially significant CO2 reduction.
We take environmental impacts into account in product development, material selection, production and other functions. In our production, we only use electricity that is GO-certified, which means it is produced with renewable energy.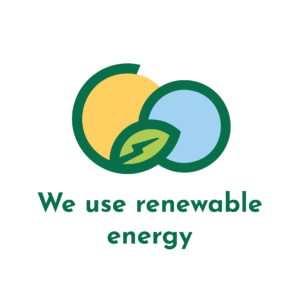 As part of our corporate responsibility work, we select environmentally conscious and reliable suppliers of inks, varnishes and label materials. We do not use inks which are based on chemical solvents or heavy metals.
We send waste ink, printing plates and other waste materials for proper disposal or recycling, and we efficiently recycle raw material by-products from our processes for reuse.