Nordic Label is a carbon neutral printer of labels and stickers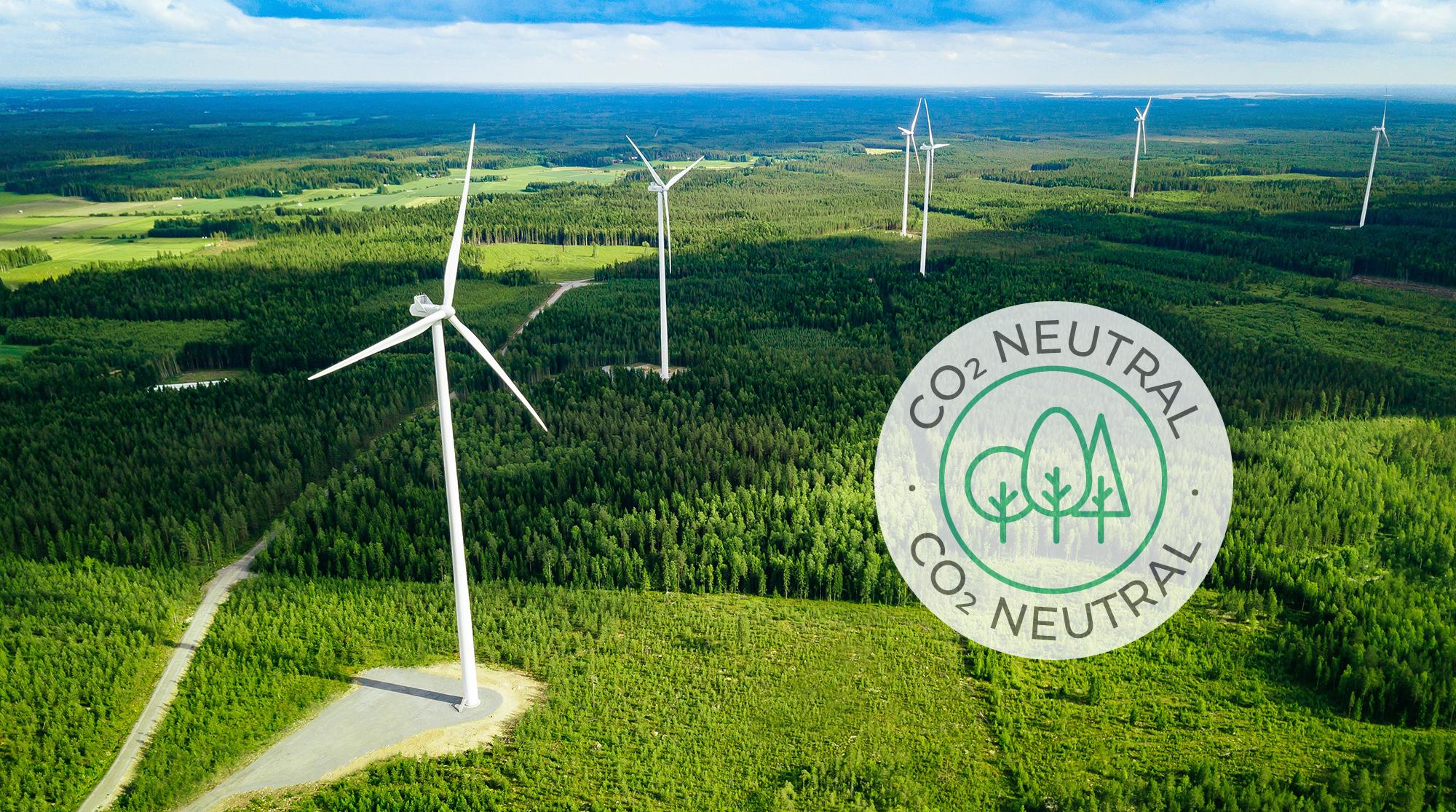 13.04.2021
Finland's leading label and sticker printing company Nordic Label Oy strengthens its position as a responsible player in the printing industry. In addition to measures that will reduce its long-term carbon footprint, Nordic Label will offset the remaining CO2 emissions from its own operations.
Nordic Label has already been working diligently to reduce its own carbon footprint for several years. In 2019, we switched to using origin-certified renewable electricity. In 2020, we made significant innovations to our property's heating system and air conditioning. In addition, we have streamlined the raw material flows by maximising the reuse and recycling activities. We only use environmentally conscious suppliers in our value chain.
80% reduction in CO2 emissions
As a result of all the measures taken, the CO2 emissions of our own operations, according to scope 1 and 2 of the GHG protocol, have decreased by more than 80% in the last 3 years. The remaining portion consists mainly of the property heating and we have offset these emissions (approx. 180 tonnes of CO2 / year) through a Verra-certified rainforest protection project in Peru together with other companies in the Tilgmann Group (Data Print Oü and Estonian Label House Oü). "The Tilgmann Group has been doing a great job in reducing and controlling emissions for several years. Compensating for the remaining emissions in a Verra-certified project is a fantastic way to offset the emissions," notes Atte Borgenström, CEO of Reforest Finland Oy, which implements the compensation.
"We can proudly state that we are Finland's first carbon-neutral printer of labels and stickers."

"We are constantly seeking new and more effective ways to reduce our impact on the environment. At the same time, we help our customers achieve their own sustainable development goals," says Heikki Kotala, Sales and Marketing Director at Nordic Label Oy.
Nordic Label manufactures high-quality labels and stickers with flexographic, offset, and digital printing for, among others, the food and beverage industry, the forest and electronics industry, the technochemical industry and for logistics. Read more about our services.
For more information:
Heikki Kotala, Sales and Marketing Director, Nordic Label Oy (tel. +358-40-50 735 16)
Atte Borgenström, CEO, Reforest Finland Oy, (tel. +358-40-45 076 60)
---
Download the Nordic Label Representative Labels Guide
Download brochure >